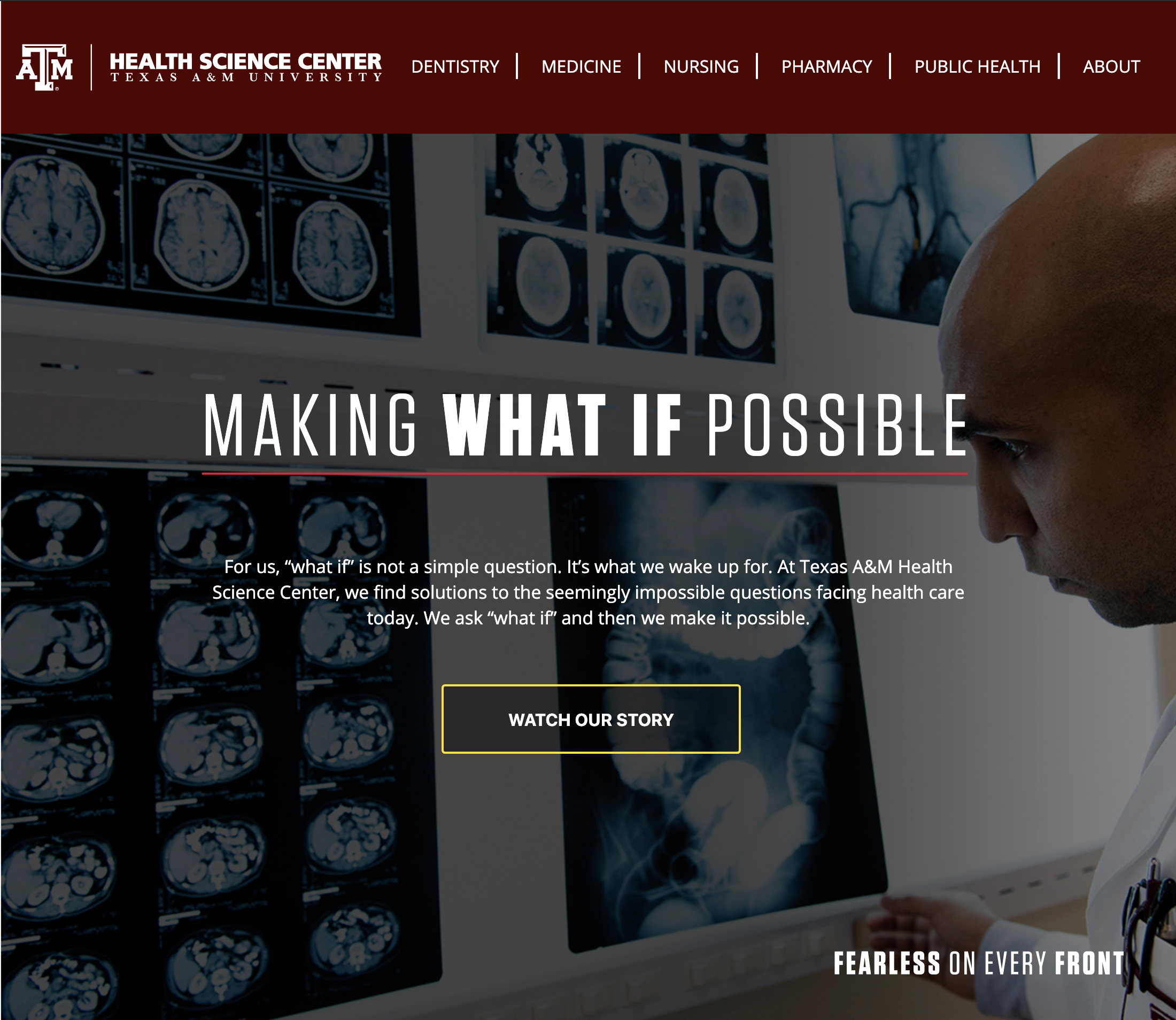 Marketing Microsite / Launched 2018
Nicknamed the "spark" site, this seven-page marketing microsite was conceived by an outside firm for Texas A&M as a way to tie in the innovative spirit of the Health Science Center with the university's "Fearless on every front" campaign. While several of the design concepts for this site came from external sources, I enjoyed tying them together with our own graphics, imagery, and stories.
The campaign has ended, but many of the design and thematic elements we developed for this project ended up informing the subsequent redesign of the Health Science Center's flagship site: bold copy, interactive media, layered images and graphics, and integration with the center's news site.
---
---